The Future of Higher Education is Shifting, and So Should Your College Brand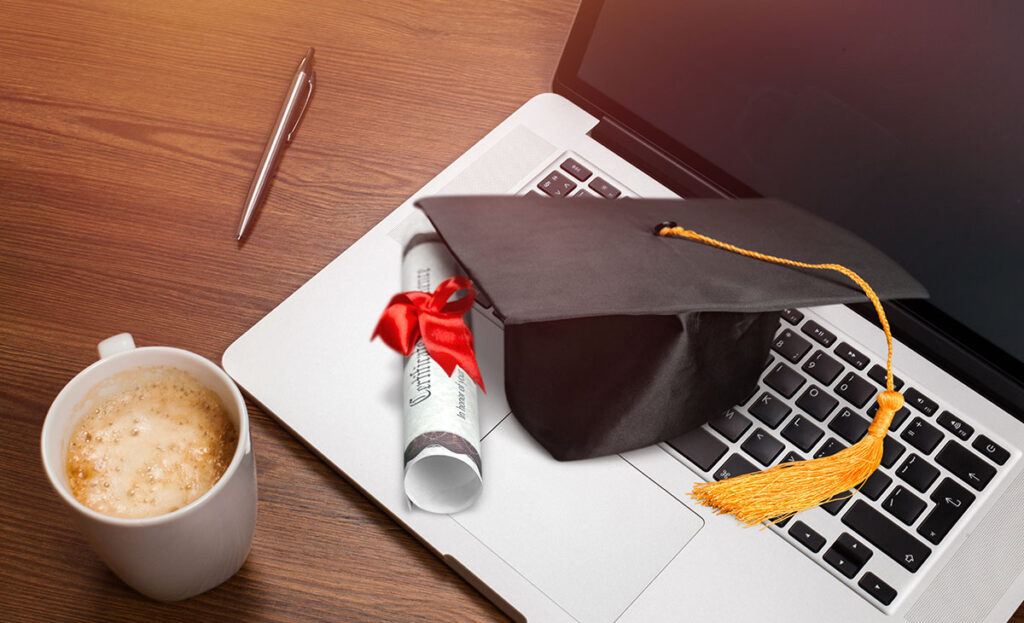 The student pie is 4.7 percent smaller in 2022 than it was in 2021. That means there are 662,000 fewer students enrolled in undergraduate programs in the spring of 2022 than the previous year. The New York Times is calling it an "Enrollment Crisis." To dig into the data a bit deeper has uncovered new student enrollment is actually up 4.2 percent. So it's not an enrollment crisis, it is a retention crisis.
What's happening is students are not experiencing the value of the college experience they signed up for. To put this into marketing terms, the college brand is underperforming expectations. The main driver of this may very well be the pandemic. Campuses shut down, online learning became the experience. What students lost sitting alone in a room staring at the computer screen was the expected college experience.
The pandemic has accelerated a paradigm shift to a more digital experience. There is even a broader question regarding the value of college when it comes to student debt and paying off student loans. Even though there is overwhelming evidence to earning a college degree leads to the best possible path to better career earnings, there are growing concerns in the attitudes of many about the value of a college degree.
As colleges and universities evolve to meet the needs and expectations of their students, this is when it is time to consider your brand evolving with the changes as well.  As colleges figure out how to address the needs of future students, they will offer new learning experiences and new campus experiences. Colleges will have new tools to help students find future employment. A new demographic of students will have their own expectations. With all these changes going on, it will be critical for colleges to address their college brand too. Why make all these changes and not express them with a brand that reflects the new you. 
Here are a few stats 
76% of students report maintaining their wellbeing is a challenge.
59% of students say the gap in trust between students and leadership is due to a lack of communications
40% of students say they need more flexible learning options due to needing a part-time job and heavy workloads.
26% of students say they have to log into multiple platforms to access what they need.
43% of students prefer hybrid courses
36% of students say flexible course options are a deciding factor in where they enroll
31% of students report not getting good value from their institution, and cite a lack of job and career prospects as a top reason.
49% of students say that future career prospects are the most important factor when deciding to enroll at a college or university.
57% of students say their institution does a fair or worse job preparing them for job interviews and virtual internships
SOURCE: (Stats) Salesforce.org and The Chronicle of Higher Education. 2.18.21-3.25.21
There is a new normal coming to higher education. It is time to reimagine the future of education. These shifts, pivots, and sudden changes will become long-term strategies. Along with these changes comes the need for your brand to evolve with it.
SOURCE: Forbes.com June 13, 2022